iTunes Featuring for Seirenes
We got a nice surprise this morning when our friend sent us a screenshot of "Seirenes" sitting comfortably in the "New and Noteworthy" section of iTunes.  There are a lot of good and bad things about the music industry in 2013, but it's pretty damn cool that we can put out music by ourselves and release it to the world.  The direct link to the EP...
Organic recordings in the digital realm →
This is an interesting article (and quick read) from Graham Cochrane over at Recording Revolution.  The take home message is that digital recording programs are transparent and don't make your tracks sound "cold".  Overuse of your DAW (digital audio workstation) is what makes your music robotic.  It's OK to let mistakes through and you don't have to quantitize...
7 tags
3 tags
Making of "Seirenes"
I'm going to do a couple blog posts about the process and recording techniques we used to make "Seirenes".  I'll try to be descriptive and provide some helpful links to anyone who has interest in recording songs at home and how to get the best sound possible.  Hopefully someone can learn from all the trial and error that we've already been through and can benefit from...
Watch
We have just released two new tracks, "Leaving Her Behind" and "Crashing In The City."  We would love for you to give them a listen and grab a download.  Pay whatever you want for them.  If you are short on cash, just enter $0.00.  If you like the songs and want to throw us a dollar or two…thanks! Listen to Seirenes by The Record.
10 tags
6 tags
Altec Lansing 1674c pre-amp project
This is a post about a DIY project I did to turn a 80's automatic microphone mixer into a 4-channel preamp that The Record can use for recording.  We currently use an M-Audio Fast Track Ultra for A/D conversion and it comes stock with 4 preamps.  However, it has line in inputs for up to 6 preamps so we were looking to expand (cheaply!) I picked up an Altec 1674c Automatic Microphone Mixer...
5 tags
2 tags
Free show at Motorco Showroom tonight. 8PM →
The Record with Black Heart Kings at Motorco (Durham NC). 8PM || FREE
6 tags
Home Recording, Mixing, Mastering Resources
I recently had a conversation with a buddy of mine who asked where I get my information on the home recording process. I have scoured the internet over the past few years since learning to record, but always come back to a few favorites. I find these site the most practical and accurate resources for recording yourself or your band. RECORDING REVOLUTION:  http://therecordingrevolution.com ...
6 tags
We are playing 12/13 in Raleigh NC at Deep South →
Here is a link to the facebook event with more information.  Info on Deep South can be found on their website.  We look forward to seeing some familiar faces!
6 tags
4 tags
November Update
We have a lot going on these days with The Record so we wanted to make a quick post updating you guys on some news.  Here we go: 1.  Will pointed out over the weekend that we never made an official announcement about our lineup changes.  In September, our bassist decided to leave for another project.  Tyler has shifted to bass guitar and we are playing as a 4-piece.  We re-worked some old...
2 tags
6 tags
3 tags
This is the first section of our interview on 88.1...
Interview on 88.1 FM WKNC
We will be on 88.1 WKNC's The Local Beat on Friday from 5pm-6pm talking about our EP Party Monster, our upcoming release, and some shows we have in the works.  Tune in on your drive home or listen here online.
Watch
Sessions At Studio B 7/27
5 tags
1 tag
5 tags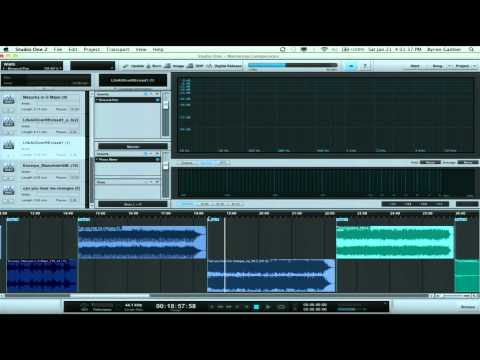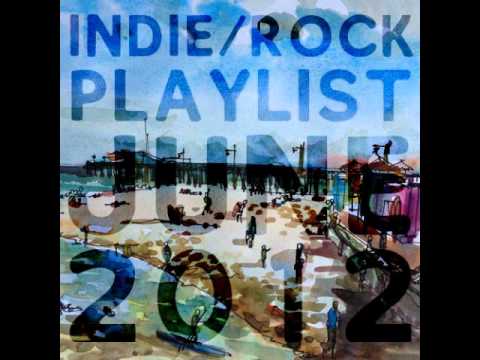 3 tags
Tyler and Sean discuss life in The Record,...
4 tags
Sean and Tyler on New Music Inferno Tonight (6/14)
Sean and I will be on New Music Inferno tonight to discuss The Record and our new album, Party Monster from 6:30 to 7:30 EST.  Tune in or listen to the replay to hear us reveal the beginning of the band and how we made Party Monster! -TKD
Galilee
I got myself lost when I found you. You said you'd be honest, but you weren't true. Galilee, part your seas, let me through. For better or worse I'm rewriting history. I'm lost in the woods, you've got me baring my teeth. We only get one final last goodbye. You've been a bad, bad girl but you know it. This ain't nothing new, it's old news to us both. The noise from the street...
4 tags
4 tags
3 tags
Free Music Friday →
Our track "Rosabelle Believe" is available as a free download over at absolutepunk.net as part of their Free Music Friday promo.  Go and grab it!  If it doesn't download automatically, just right click the link and save the file! Peace -TR
2 tags
Watch
l. Pray, 2. Answer, 3. Talk, 4. Then, 5. Tell, 6. Will, 7. Hurry, 8. Listen, 9. Look, 10. Hear
1 tag
Party Monster Pre-Order
We are proud to announce that PARTY MONSTER has been finished you can pre-order the full EP.  With the pre-order you will get new tracks immediately, One Night Loves and Rosabelle Believe, and then you will receive and email on June 12 to download the complete 4-track EP - And its all for only 3 bucks! Also, check out the new landing page for The Record and the release of PARTY MONSTER.
Recording Update II
Where we've been: Pre-production Demo Recording/Tracking Editing Where we're going: Mixing Mastering Release When you break it down like this it's all so easy…